Oxford Biomedica notes the Japanese approval of Kymriah® (tisagenlecleucel), the first CAR-T cell therapy authorised in Asia
Oxford Biomedica notes the Japanese approval of Kymriah® (tisagenlecleucel), the first CAR-T cell therapy authorised in Asia
Oxford, UK – 26 March 2019: Oxford Biomedica plc (LSE:OXB), a leading gene and cell therapy group, today notes an announcement by Novartis that Japan's Ministry of Health, Labor and Welfare (MHLW) has approved Kymriah® (tisagenlecleucel) for the treatment of two distinct indications – CD19-positive relapsed or refractory (r/r) B-cell acute lymphoblastic leukemia (ALL) and CD19-positive r/r diffuse large B-cell lymphoma (DLBCL).
The approval further expands the global reach of chimeric antigen receptor T cell (CAR-T) therapy Kymriah, a ground-breaking treatment that is developed from a patient's own T cells to fight cancer. Kymriah is the first and so far only CAR-T therapy to receive regulatory approval in Asia for these two B-cell malignancies. The approval of Kymriah in Japan also follows the successful completion of the technical transfer at the Foundation for Biomedical Research and Innovation (FBRI) at Kobe for the clinical manufacturing of Kymriah.
Kymriah is a living medicinal product, manufactured individually for each patient by reprogramming the patient's own immune system cells. The approval in Japan follows regulatory authorisations in the United States, Europe including Switzerland, Canada and Australia. The MHLW reviewed data from the global registration CAR-T clinical trials, JULIET and ELIANA, which included investigational sites in Japan. In these trials, Kymriah demonstrated strong and durable response rates and a consistent safety profile in two distinct difficult-to-treat patient populations1.
Oxford Biomedica is the sole manufacturer of the lentiviral vector used in Kymriah. The Group signed an agreement with Novartis in July 2017 for the commercial and clinical supply of lentiviral vectors used to generate Kymriah and other undisclosed CAR-T products with the potential to generate in excess of $100 million in income for OXB over the three years of the contract.
-Ends-
References
Japanese Soceity of Hematology: Guidelines for Clinical Practice of Hematopoietic Tumor. Available at:
             http://www.jshem.or.jp/gui-hemali/table.html. Accessed March 2018.
Enquiries:
 
 

Oxford Biomedica plc

 

John Dawson, Chief Executive Officer
Stuart Paynter, Chief Financial Officer
Catherine Isted, Head of Corporate Development & IR
Sarah MacLeod, Head of Communications

 
 

 

 

T: +44 (0)1865 783 000
T: +44 (0)1865 783 000
T: +44 (0)1865 954 161 / E: ir@oxb.com
T: +44 (0)7747 602 739 / E: media@oxb.com
 

Consilium Strategic Communications

 

Mary-Jane Elliott/Matthew Neal
 

 

 

T: +44 (0)20 3709 5700
About Oxford Biomedica
Oxford Biomedica is a leading gene and cell therapy group focused on developing life changing treatments for serious diseases. Oxford Biomedica and its subsidiaries (the "Group") have built a sector leading lentiviral vector delivery platform (LentiVector®), which the Group leverages to develop in vivo and ex vivo products both in-house and with partners. The Group has created a valuable proprietary portfolio of gene and cell therapy product candidates in the areas of oncology, ophthalmology and CNS disorders. The Group has also entered into a number of partnerships, including with Novartis, Sanofi, Axovant Gene Therapies, Orchard Therapeutics, Boehringer Ingelheim, the UK Cystic Fibrosis Gene Therapy Consortium and Imperial Innovations, through which it has long-term economic interests in other potential gene and cell therapy products. Oxford Biomedica is based across several locations in Oxfordshire, UK and employs more than 430 people. Further information is available at www.oxb.com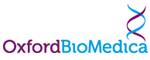 NEXT ARTICLE
More From BioPortfolio on "Oxford Biomedica notes the Japanese approval of Kymriah® (tisagenlecleucel), the first CAR-T cell therapy authorised in Asia"