NTG Nordic Transport Group implements share capital reduction of nominally DKK 7
Company announcement no. 40 - 19
8 November 2019


NTG Nordic Transport Group implements share capital reduction of nominally DKK 7
At the extraordinary general meeting of the NTG Nordic Transport Group A/S (the "Company") held on 7 October 2019 a proposal to reduce the Company's share capital from DKK 448,547,527 by DKK 7.00 to DKK 448,547,520 by transfer to a special reserve was adopted.
On 7 November 2019 the Board of Directors decided to implement the share capital reduction in accordance with the proposal adopted at the extraordinary general meeting after expiry of the 4 weeks' notice period pursuant to Section 192 of the Danish Companies Act (in Danish: Selskabsloven) and to amend the Article 3 of the articles of association accordingly.
In continuation of the above and with reference to section 32 of the Danish Capital Markets Act (in Danish: Kapitalmarkedsloven), notification is hereby given that the total share capital of the Company as of today amounts to nominally DKK 448,547,520 corresponding to 22,427,376 shares of nominally DKK 20 each and 448,547,520 voting rights.
Additional information
For additional information, please contact:
Christian Jakobsen, CFO                                                    +45 76 32 09 89
                                                                                                ir@ntg.dk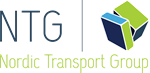 NEXT ARTICLE
More From BioPortfolio on "NTG Nordic Transport Group implements share capital reduction of nominally DKK 7"